Eureka Mignon Specialita 17NX - White
Model: 17NX
TOUCH SCREEN!
Recomandat doar pentru uz casnic!
Greutate: 5.6 kg
Marime: 12 x 35 x 18 cm
Disc: dimametru Ø 55 - discuri plate - ( hardened steel )
Reglare macinare: Micrometric regulation ( stepless )
Hopper capacity: 300 g ( capacitate palnie )
Putere: 260W
RPM: 1350 rpm ( rotarii pe minut )
Durata de viata discuri: aprox 500Kg
Made in ITALY
GARANTIE - 24 luni pentru persoane fizice / 12 luni persoane juridice
Livrare in 3-9 zile.
Link catre producator - CLICK AICI -
User manual - CLICK AICI -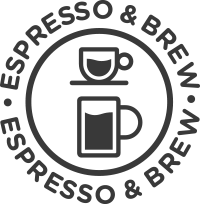 PLUS
/
Touch screen (2 doses + continous)
/
55 mm burrs for higher productivity
-----
Silent Technology
Silent grind everywhere: coffee shop and home
The exclusive anti-vibration solution reduces the grinding noise by approximately 20 dB compared to the conventional grinders and paves the way for a new way of grinding coffee: accurate and quiet.
ACE System
Anti-Clumps & Electrostaticity
Conceived to prevent the clumps development and eliminate the electrostatic charge of ground coffee, the ACE System is the common denominator in every Eureka on-demand grinder. Due to its regulating action over the coffee outflow, ACE System ensures an incomparable cleanliness and dose consistency.
Espresso & Brew
Special burrs design suitable both for Espresso and all the varieties of Filter
The special burrs design conceived by our engineers offers a grinding technique suitable for the preparation of both Espresso and all the Filter coffee varieties.
Stepless Micrometric Regulation System (patented by Eureka)
Patented by Eureka, it assures incomparable setting precision and saving of time and coffee
Micrometric system with infinite adjustment points, the only one based on the lower burr repositioning, guarantees incomparable grinding performances and allows to carry out maintenance operations without losing the grinding setting.
"High Speed" Maintenance
Handy and easy maintenance operations
The typical mechanical composition of our burrholder set, that can be dismantled removing only 9 screws, permits to quicly replace and clean the burrs as well as a remarkable time and coffee saving.
CERTIFICATIONS